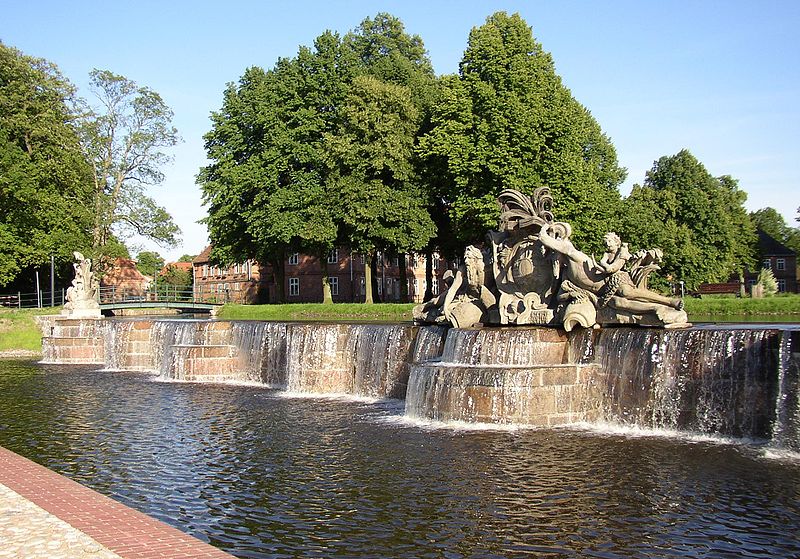 Water cascades in front of Ludwigslust Palace
Paul Frederick, Grand Duke of Mecklenburg-Schwerin, enjoyed water very much, here in form of a broad cascade (and a larger basin, not visible) fed by the Ludwigsluster canal and eventually via Störkanal by Lake Schwerin.
Impressum (according to § 5 TMG)
This site is run by Dr. Helmut Z. Baumert,
Bürgermeister-Jantzen-Straße 3, D-19288 Ludwigslust in Germany.
He is responsible for the content of this site according to
§ 55 II RstV (German Rundfunkstaatsvertrag).
Impressum (according to § 5 TMG and V.i.S.d.P)

Tel.: 03874/619-7120,
Fax: 03874/619-8127,
E-Mail:
VAT No: DE220005599,
Tax No: 087/204/00740 (FA Hagenow).

Pictures: www.museum-schwerin.de/orte/schloss-ludwigslust
Wikipedia; John D. Woods, London; Hartmut Peters,
Seattle; private archive Baumert.
This page/chapter has been inspired by Impressum-Generator of Deutsche Anwaltshotline AG.


Marine creatures