Ludwigslust Canal
To run his beloved water works, the Duke of Mecklenburg built the Ludwigsluster Kanal with a length of 28 km and run by gravity only.


History of IAMARIS
In the years 1999 − 2003 Dr. Baumert was shareholder in HYDROMOD Scientific Consulting GbR in Wedel/Holstein.
By January 2004 he went into Hamburg′s very business center at Bei den Mühren 69 A where he took office and founded IAMARIS as an effective outsourcement of HYDROMOD. Today the region belongs to the Harbor City and is an immediate neighbor of the famous (notorious?) Elb-Philharmony


Former location of IAMARIS in the city of Hamburg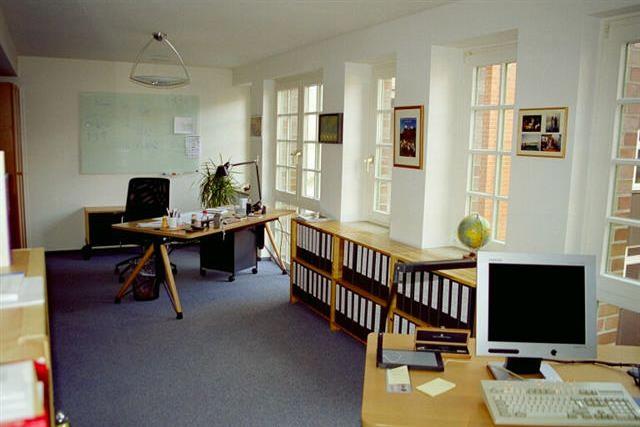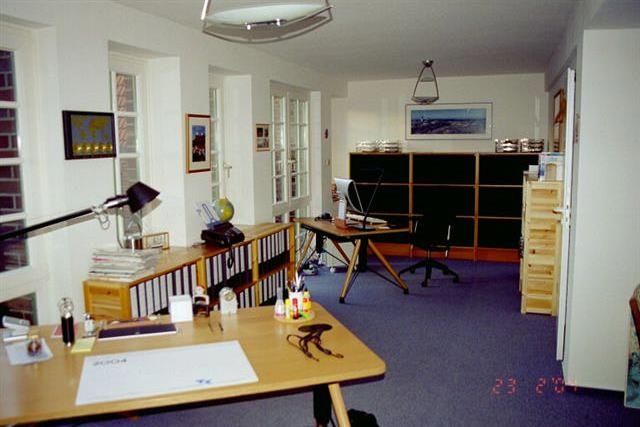 Fraction of the old IAMARIS office (2004 − 2012)
A look into the old IAMARIS office (2004 − 2012) in the historical business center of the Hanseatic City of Hamburg.
Founding party
The founding party of IAMARIS took place at the towertop of St. Katharinen church. This was motivated by a special relation of Baumert with this building. Not only is he a member of its protestant community. Also his grandfather Leo Ziegfeld and his aunt Eva Ziegfeld were there. He never met them because they, never being combatants, became late civil victims of WW2 at May 7, 1945. But their oil painting of St. Katharinen survived! As a child in East Germany he grew up with this painting always present. The original building he could see for the first time in 1989 after the inner-German border went obsolete. Born in Dortmund, Baumert lived until 1989 with his parents in East Germany because his father, a protestant pastor, has been sent by the church into the sovietic zone of Germany.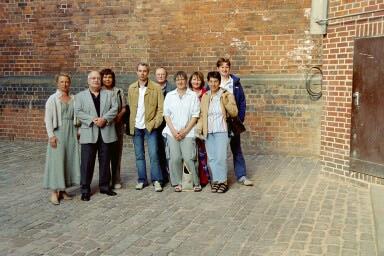 Start of IAMARIS founding party at the doorsteps of
St. Katharinen, HH City
A second founding party: relocation Hamburg − Ludwigslust
A second party took place after the move of the IAMARIS office from the city of Hamburg into the small provincial city Ludwigslust in the western part of the land Mecklenburg, part of the so-called Metropolregion Hamburg. This city was chosen because of its good railway (ICE, IC, EC and RE) and highway (A24, A14) connections to major cities like Hamburg, Berlin, Schwerin, Rostock within either much less (Schwerin), less (Hamburg) or about 1-hour trips.